Pastor Ken Creekmore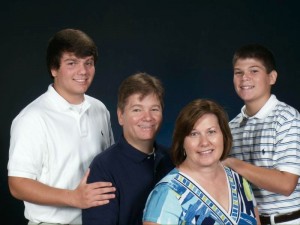 We extend to you the first invitation of Jesus "Come and See" John 1:39. That's how I became pastor here nearly ten years ago, I came and saw and decided to stay.
Glyndale has a great history.
Jesus said in Luke 13:31 "The kingdom of heaven is like a mustard seed,…Which is the least of all seeds: but when grown, it is the greatest…" Glyndale is a testimony to what God can do. Our church which began in a chicken house with twelve members and a yearly offering of $130 has become much greater than our beginning.
Glyndale has a great future.
We rejoice at what God has done here, but we look forward to what God is going to do. As you look through our website you will see special programs offered here that are unique within our community. We are experiencing real and measurable growth. Lives are changing. We are making plans to expand and improve our facilities.
Jeremiah 29:11 "For I know the plans I have for you, declares the Lord…plans to give you a hope and a future."
I like to tell people, "If you are tired of organized religion, come to Glyndale we're disorganized religion." SMILE! The truth is we are not perfect, but the Jesus we worship is. Glyndale has had it's share of hurts and bruises over the years, but we have come into a time of great peace, we ain't fussin'.
I'll See you in Church!
Associate Pastor Worship & Youth Ben Campbell
Welcome! 
"Our family can't wait to welcome you to Glyndale Baptist Church! The apostle Paul often referred to the church as the body of Christ. In 1 Corinthians 12:18 he writes, 'But now God has set the members, each one of them, in the body just as he pleased.' Perhaps you are the piece that would make our body more complete. I can't wait to worship with you!"

Originally from Springfield, MO, Ben and his family joined our staff in March of 2012. He is married to Elizabeth Campbell. Together they have two daughters Ruth(8) and Chloe(7).